Solutions
Winthrop Management Services drives innovation and the advancement of technology in both government and commercial market with specialized focus in telehealth and healthcare sector.
The Winthrop Management Services engineering team has extensive domain experience across multiple disciplines as they relate to the constant operations, communications, information management, and security demands required from today's medical equipment and commercial healthcare Information Technology (IT) infrastructures.
Leveraging a vast knowledge base in Operating Systems (OS), IT networking, IT security, database management, and customer software application & hardware development, Winthrop Management Services has the technical and clinical expertise necessary to implement creative solutions for all your information systems needs, and can offer complete turn-key consulting and development services into both commercial and government medical/healthcare entities.
These services include:
Human Factors Engineering
Information Technology Networking and Security
IT Infrastructure Management
Hardware and Firmware Development
Software and Application Development
Compliance and Regulatory Services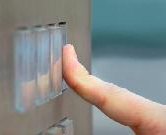 Human Factors Engineering
Winthrop Management Services's "Human Factors" team work directly with equipment manufacturers and end-users to provide design recommendation and direct engineering services to improve the "human-to- machine" interaction, resulting in increased efficiency and productivity of life-critical equipment, Telehealth equipment and associated medical personnel.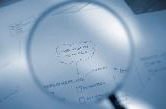 Information Technology Networking and Security
Winthrop Management Services's IT services team can assess and audit your IT infrastructure to enhance data security and privacy, safeguard information, comply with regulatory concerns, and reduce legal liability. Service includes a review of network and server equipment, scalability, performance, connectivity, backups, electronic communications such as e-mail and instant messaging, software licensing, software patch management, portable computing devices, and many other areas.
IT Infrastructure Management
Winthrop Management Services IT experts can perform equipment, application and procedure evaluation across all aspects of critical business processing which include security applications, backup and restore, server and storage administration, queue management, incident management, production support, change management, scripting and automation, patch management, firmware management, and capacity and performance planning
Hardware and Firmware Development
Winthrop Management Services offers high end ASIC development (front-end design, physical design, design for test, product engineering and prototypes), complex FPGA and board designs, turnkey system designs for new product introductions, core technology with complete verification, validation, compliance and services
Software and Application Development
Winthrop Management Services's expertise can provide custom development of real-time embedded software, including control systems, state-driven applications, device drivers, diagnostic functions, and custom operating system kernels targeted at increasing the efficiency, security, and availability of medical industry network management and related equipment.
Compliance and Regulatory Services
Winthrop Management Services can develop your HIPAA compliance strategy and work plan, implement plan document amendments, including insurer certifications, firewalls and disciplinary procedures for noncompliance. For equipment manufacturers, Winthrop Management Services provides regulatory and certification services assuring that your equipment meets all related government and industry requirements.